Pebble Beach Golf Links
18 September, 2023
0 Comments
---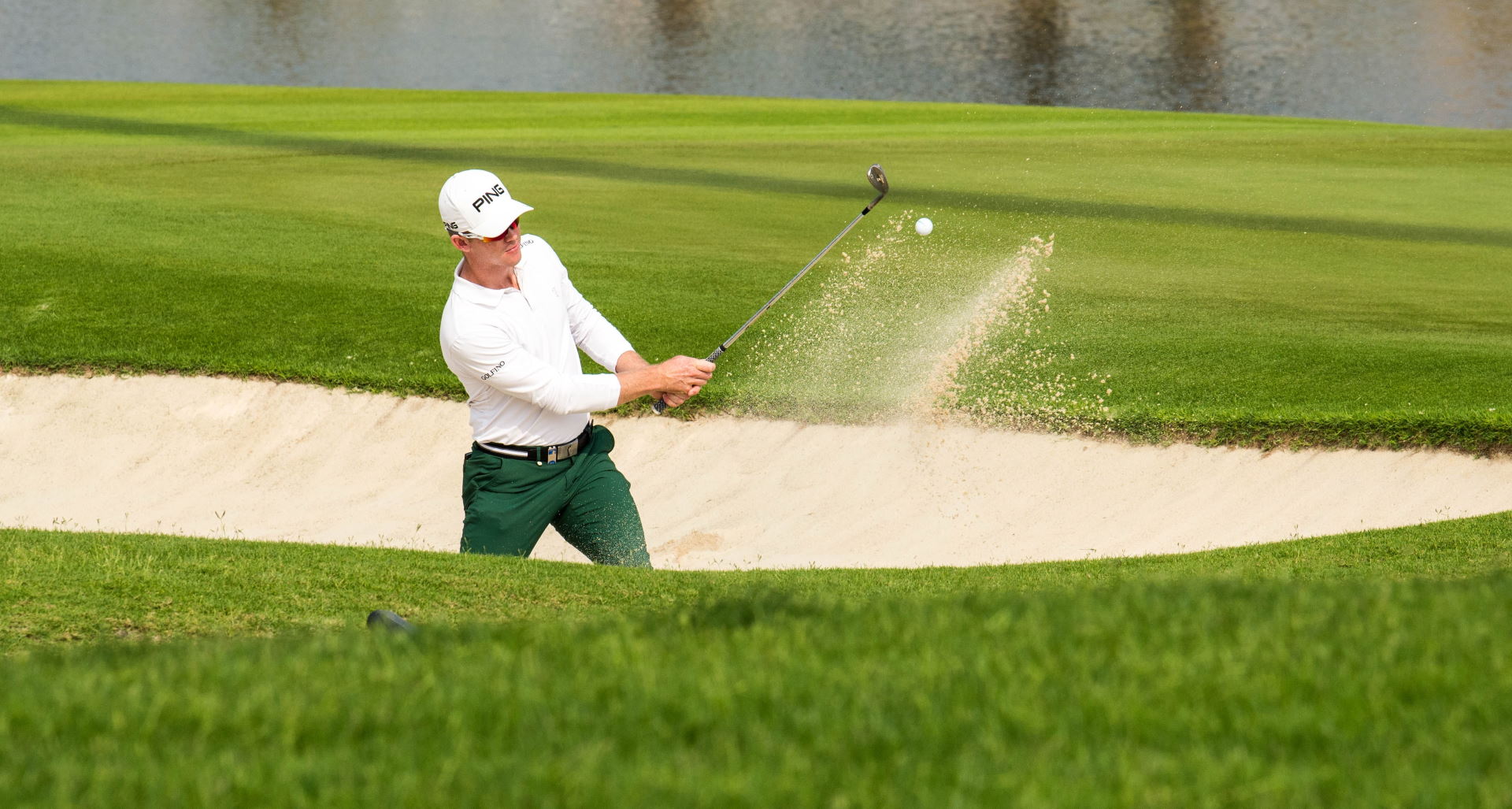 ---
Pebble Beach Golf Links is a world-renowned golf course located on the Monterey Peninsula in California. It is considered one of the most scenic courses in the world, offering stunning views of the Pacific Ocean and the rugged coastline. The course was designed by Jack Neville and Douglas Grant and opened in 1919. Pebble Beach has hosted multiple US Open Championships, most recently in 2019 when Gary Woodland won his first major championship. It has also hosted the PGA Championship, the AT&T Pebble Beach Pro-Am, and the US Amateur Championship. The course is known for its challenging layout, small greens, and unpredictable coastal weather. Pebble Beach Golf Links is part of the Pebble Beach Resorts complex, which includes several other golf courses, hotels, and restaurants. The resort has been recognized for its commitment to sustainability and environmental stewardship, including initiatives to conserve water and protect local wildlife.
The Pebble Beach Resorts complex
The Pebble Beach Resorts complex is a luxury resort located on the Monterey Peninsula in California. In addition to Pebble Beach Golf Links, the resort includes several other golf courses, including Spyglass Hill Golf Course and The Links at Spanish Bay. It also features multiple hotels, including The Lodge at Pebble Beach, The Inn at Spanish Bay, and Casa Palmero, as well as several restaurants, shops, and spas. The resort has a rich history, dating back to the early 20th century when the first golf course, Del Monte Golf Course, was built in the area. Over the years, the resort has hosted numerous high-profile events, including US Open Championships, PGA Tour events, and the annual AT&T Pebble Beach Pro-Am. In addition to its golf courses and other amenities, the Pebble Beach Resorts complex is known for its commitment to environmental sustainability. The resort has implemented a number of initiatives to reduce its environmental impact, including water conservation efforts, waste reduction programs, and habitat restoration projects. The resort has also been recognized for its support of local charities and community organizations.
Hotels and restaurants at the resort complex
The Pebble Beach Resorts complex features several hotels and restaurants, each offering its own unique atmosphere and dining options. Complementing the world-class golf is an array of accommodations offered by the Pebble Beach Resorts. The Lodge at Pebble Beach is the resort's flagship property and exudes classic elegance. Overlooking the 18th green, it offers luxurious rooms and suites that cater to those seeking refined comfort. The Lodge also boasts exquisite dining options, including the renowned Stillwater Bar & Grill. For those seeking a more intimate and secluded atmosphere, Casa Palmero, a Mediterranean-style estate, provides a tranquil retreat. It features spacious suites, each with its own outdoor patio or terrace. Guests here can enjoy the serenity of beautifully landscaped courtyards and access to a dedicated spa and gourmet dining. The Inn at Spanish Bay, nestled among the pines along the Spanish Bay coastline, offers a different ambiance. It's known for its coastal views and the nightly ritual of the "Bagpiper at Sunset." This inn provides an inviting and relaxed atmosphere, complete with comfortable accommodations and multiple dining options.
Furthermore, The Fairway One complex at Pebble Beach offers a unique experience for groups and families, with oversized guest rooms and a shared lounge area. It's conveniently located just steps from the first tee of Pebble Beach Golf Links. The range of accommodations at Pebble Beach Resorts caters to varying tastes and needs, ensuring that every guest can find their ideal haven while enjoying golf and the stunning coastal surroundings. Regardless of where you choose to stay, you'll have access to world-class golf, dining, and amenities that make Pebble Beach not just a golf destination but a full-fledged luxury resort experience.
Restaurants
Pebble Beach Golf Links is renowned not only for its breathtaking golf course but also for its exceptional dining options that cater to both golfers and visitors. The Lodge at Pebble Beach, perched elegantly overlooking the 18th green, offers a dining experience that combines culinary excellence with stunning views of the Pacific Ocean. The Stillwater Bar & Grill, housed within The Lodge, is a fine dining establishment known for its impeccable service and delectable cuisine. Whether you're savoring fresh seafood, sipping fine wines, or indulging in mouthwatering steaks, this restaurant provides a memorable gastronomic journey.
The Inn at Spanish Bay, another gem in the Pebble Beach Resorts collection, boasts several dining options. Roy's at Pebble Beach, a celebrated fusion restaurant, combines Hawaiian and Asian flavors to create an innovative menu that tantalizes the taste buds. The Gallery Café, with its cozy ambiance, is ideal for casual breakfasts and lunches, while the Stave Wine Cellar offers an extensive wine selection to complement your meals. For those seeking a memorable evening by the sea, the Beach & Tennis Club offers an unforgettable dining experience. Guests can enjoy al fresco dining on a terrace overlooking Stillwater Cove, where fresh seafood and seasonal dishes take center stage. The combination of sea breeze and superb cuisine makes for a romantic and atmospheric meal. Additionally, The Bench, located at The Lodge at Pebble Beach, is a casual yet upscale restaurant with a rustic charm. Its outdoor terrace affords panoramic views of the 18th hole and Carmel Bay. Here, golfers and guests can relish a diverse menu that includes artisanal sandwiches, wood-grilled specialties, and craft cocktails. Pebble Beach also hosts special events like the Pebble Beach Food & Wine Festival, which draws renowned chefs and sommeliers from around the world. This culinary extravaganza showcases the resort's commitment to gourmet dining and the celebration of fine food and wine.
In essence, Pebble Beach Golf Links is not just about golf; it's also a culinary destination. Its range of restaurants, each with its own unique character and culinary specialties, ensures that every guest enjoys a remarkable dining experience. Whether you're celebrating a round of golf, sipping wine while overlooking the ocean, or indulging in gourmet cuisine, Pebble Beach offers a world-class dining experience that perfectly complements its iconic golf course and breathtaking coastal setting.
Camping possibilities
The Pebble Beach Resorts complex does not offer camping facilities for guests. The resort is primarily known for its luxury accommodations, world-class golf courses, and upscale dining options. However, there are several nearby camping options for visitors who are interested in camping on the Monterey Peninsula. One nearby option is the Veterans Memorial Park Campground, which is located in Monterey and offers RV and tent camping sites. The campground is located near several popular attractions, including the Monterey Bay Aquarium and Cannery Row. Another nearby option is the Marina Dunes RV Park, which is located in Marina and offers RV camping sites. The park is located near the beach and is a short drive from the Pebble Beach Resorts complex. Additionally, there are several state and regional parks located throughout the Monterey Peninsula that offer camping facilities, including Andrew Molera State Park, Pfeiffer Big Sur State Park, and Point Lobos State Natural Reserve. While camping is not available at the Pebble Beach Resorts complex, visitors can still enjoy the natural beauty of the area by taking advantage of these nearby camping options.