The Riviera Country Club
19 September, 2023
0 Comments
---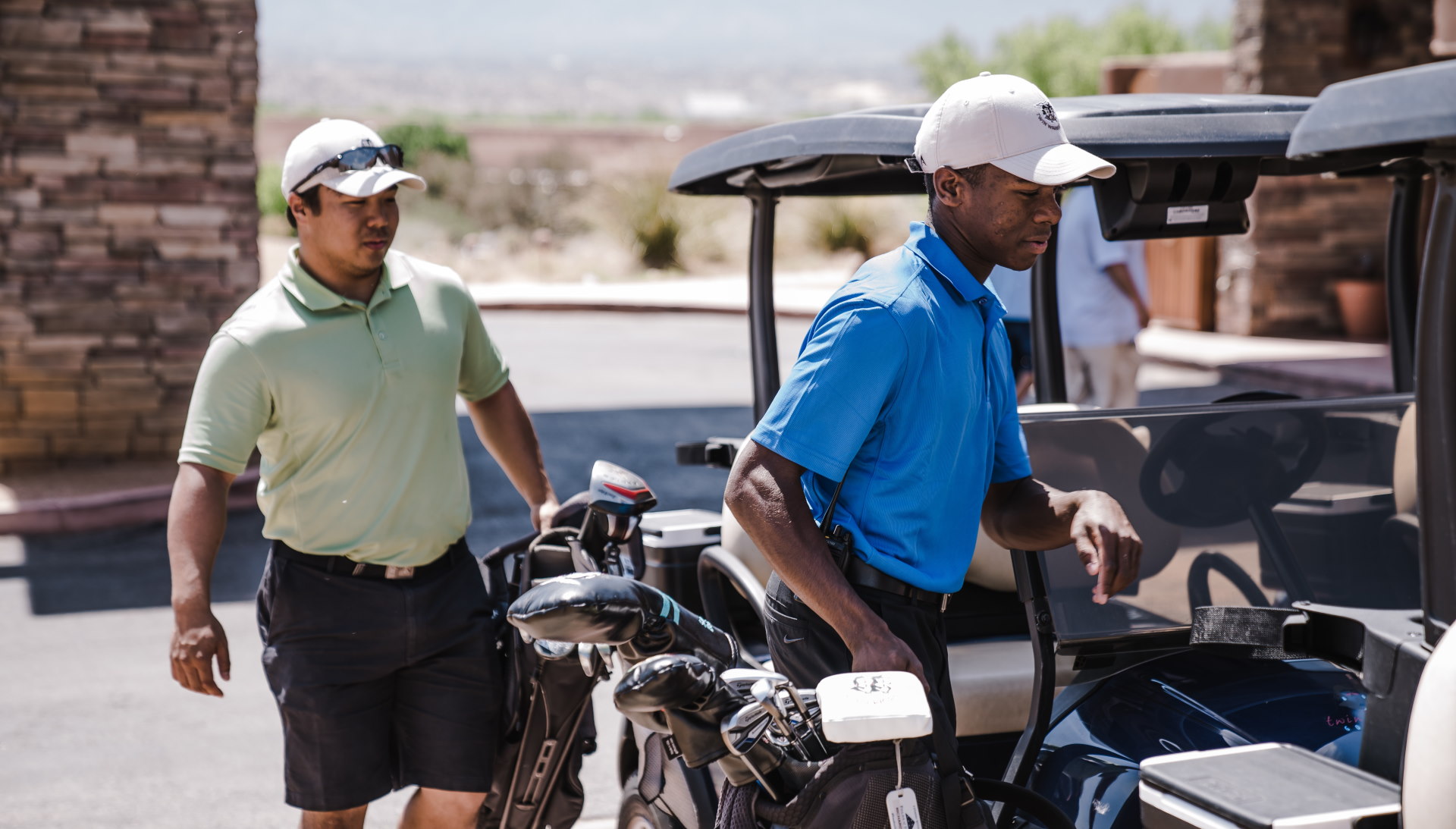 ---
The Riviera Country Club is a private golf club located in Pacific Palisades, California, near Los Angeles. The club was founded in 1926 and features a championship golf course, as well as a variety of other amenities and facilities for its members. The golf course at the Riviera Country Club is a par-71 layout that measures 7,322 yards from the back tees. The course was designed by George C. Thomas Jr. and features a variety of challenging holes that require accuracy and strategic shot-making. The course has hosted numerous professional golf tournaments over the years, including the PGA Tour's Genesis Invitational. In addition to the golf course, the Riviera Country Club features several other amenities and facilities for its members, including a clubhouse, tennis courts, a fitness center, and a swimming pool. The club also offers a variety of dining options, including casual and formal restaurants, as well as a full-service bar and lounge. Membership at the Riviera Country Club is by invitation only, and prospective members must be sponsored by current members in order to be considered. The club is known for its exclusive and prestigious membership, as well as its commitment to maintaining the highest standards of quality and service for its members.
Camping options
Camping enthusiasts visiting the vicinity of the Riviera Country Club in Pacific Palisades, California, have a variety of options to choose from. Located along the picturesque Pacific Coast Highway, the Malibu Beach RV park is a scenic 30-minute drive from the Riviera Country Club. It offers RV sites equipped with full hook-ups, ensuring a comfortable camping experience. Amenities include well-maintained showers and restrooms, providing added convenience for campers. For those seeking a more rustic camping experience, Topanga State Park is an excellent choice. Nestled in the Santa Monica Mountains, it offers a range of hiking trails and campsites. Campers can enjoy the natural beauty of the area, including oak woodlands and canyon views. Keep in mind that facilities here are more primitive, with pit toilets and no hook-ups. Another scenic option in the area, Malibu Creek State Park, offers a serene camping experience in the Santa Monica Mountains. Campers can choose from a variety of campgrounds, including drive-in and hike-in sites. The park is known for its stunning landscapes, including the iconic Rock Pool, a popular spot for swimming and relaxation.
Located along the picturesque Pacific Coast Highway, Leo Carrillo State Park offers beachside camping options. Campers can set up their tents or RVs in close proximity to the beach, providing a unique coastal camping experience. The park also features tide pools, coastal caves, and excellent opportunities for beachcombing. In addition to state parks and RV parks, the region also offers camping resorts that provide a blend of outdoor adventure and modern amenities. These resorts often feature activities like swimming pools, playgrounds, and organized events, making them suitable for families and campers seeking a more comfortable camping experience. These camping options near the Riviera Country Club cater to a variety of preferences, from beachside camping to more rustic and natural settings. Whether you're looking for convenience, proximity to nature, or a balance of both, the Pacific Palisades area offers a range of choices for an enjoyable camping adventure.
Accomodations
There are several hotels and resorts located near the Riviera Country Club, offering comfortable accommodations for visitors to the area. For those seeking a touch of luxury and sophistication, the Oceana Beach Club Hotel stands out as a prime choice. Situated just a short drive away from the Riviera Country Club, this elegant boutique hotel offers stylish oceanfront rooms, impeccable service, and easy access to the beautiful Santa Monica Beach. With its Mediterranean-inspired design and excellent dining options, it's an ideal choice for those who desire a serene and upscale stay. Alternatively, if you prefer a more historic ambiance, the Hotel Casa del Mar offers an enchanting blend of old-world charm and modern comfort. Located in Santa Monica, this beachfront hotel boasts magnificent ocean views, a beautiful spa, and elegant rooms. It's just a quick drive along the scenic Pacific Coast Highway to reach the Riviera Country Club. For travelers who value convenience, the Brentwood Inn provides a comfortable and budget-friendly option. Located in the charming Brentwood neighborhood, this cozy inn offers well-appointed rooms and easy access to the club. It's a great choice for those looking to explore nearby attractions such as the Getty Center and Santa Monica Pier while still enjoying proximity to the Riviera. If you prefer a more residential setting, vacation rentals and Airbnb properties can be found throughout Pacific Palisades. These accommodations range from quaint cottages to spacious homes, giving you the freedom to create your own home-away-from-home experience. Many of these rentals offer private gardens, inviting patios, and fully equipped kitchens, making them ideal for extended stays or family vacations. Furthermore, if you're a fan of outdoor activities and camping, Topanga State Park, located a short drive from the Riviera Country Club, offers campgrounds amidst nature's beauty. Camping enthusiasts can enjoy the serenity of the wilderness while still being conveniently close to the club's amenities.
Restaurants
The vicinity of the Riviera Country Club, nestled in the picturesque neighborhood of Pacific Palisades in Los Angeles, offers a delightful array of dining options that cater to discerning palates and culinary enthusiasts. Here, you can embark on a culinary journey that encompasses diverse cuisines, from upscale dining establishments to charming local eateries, all within a short distance of the club.
A mere stone's throw from the Riviera Country Club, Mastro's Ocean Club is a culinary gem that specializes in seafood and steak. This upscale restaurant boasts a sophisticated atmosphere, captivating ocean views, and a menu that tantalizes taste buds with sumptuous steaks, fresh seafood, and an extensive wine selection. Mastro's is the epitome of elegance, making it an ideal choice for special occasions or romantic evenings. On the other hand, if you're a fan of farm-to-table cuisine with a focus on seasonal ingredients, Rustic Canyon in Santa Monica is a dining destination worth exploring. The restaurant's ever-evolving menu showcases the best of California's bounty, presenting innovative and sustainable dishes that cater to those with an appreciation for culinary artistry. And for a lively and flavorful Mexican dining experience, Tallula's in Santa Monica is a vibrant choice. This restaurant offers a diverse menu featuring mouthwatering tacos, inventive cocktails, and an atmosphere that exudes fun and camaraderie, making it a fantastic spot for a night out with friends. Located in the charming Brentwood neighborhood, Tavern is a versatile restaurant offering a Mediterranean-inspired menu. With its airy atrium, inviting Larder cafe, and elegant blue room, Tavern provides a diverse dining experience that can cater to a range of preferences, from casual lunches to refined dinners.
In conclusion, the vicinity surrounding the Riviera Country Club boasts a rich tapestry of culinary experiences that will captivate your taste buds. Whether you're in the mood for a refined dining affair, international flavors, or casual and wholesome fare, the diverse dining options in this area provide an enticing and memorable journey through the world of gastronomy, complementing the club's elegance and charm with an array of delightful culinary adventures.